West Valley Boys Take 2nd at Alaska State XC!!!
Here are some more pictures from the AK State Meet.
Pat Nugent and Kyle Hanson of Lathrop blast out to an early lead, at about 1/2 KM.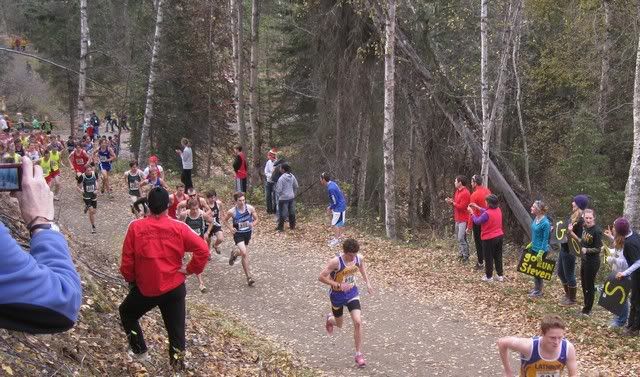 Winner Silas Talbot of Service High takes the lead after about 1.3 km, followed by Fairbanks runners Kyle Hanson, Pat Nugent, James Leder and Kuba Grzeda.
That's my boy! (Mikko on the left, stayed between about 20th and 26th througout)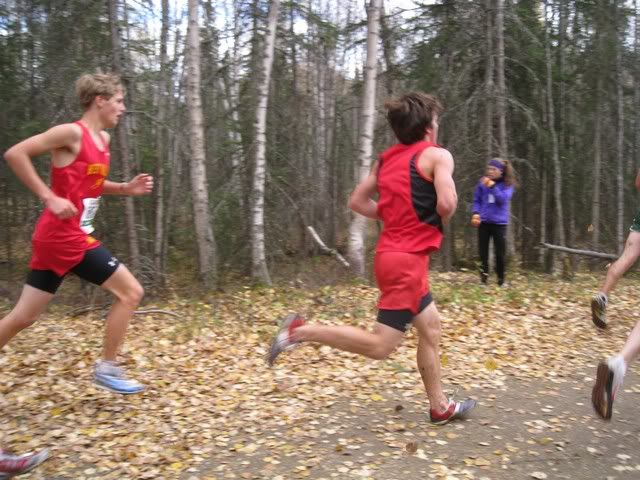 Aftermath1
Aftermath2--still looing a little wobbly.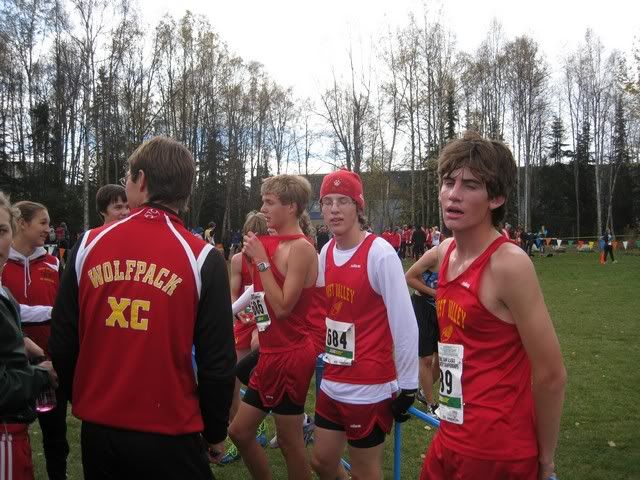 Runners Up!